Our key personell Eamon O'Kane, Ragnhild Freng Dale and Mathew Stiller Reeve are currently visiting Climate Narratives partner Andreas Hoffmann (Arctic Culture Lab) in Ilulissat. Eamon O'Kane shares some glimpses from their stay.
Ragnhild Freng Dale holding the boat steady on the sea ice.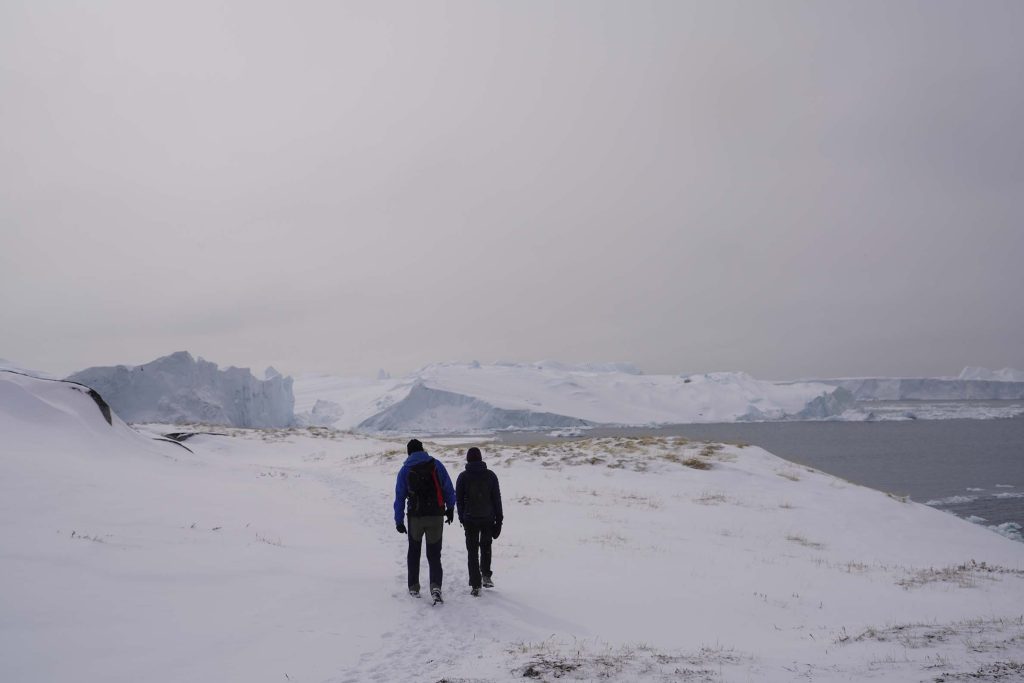 Mathew Stiller Reeve and Ragnhild Freng Dale hiking in the arctic landscape.